How to Make a Great Smoothie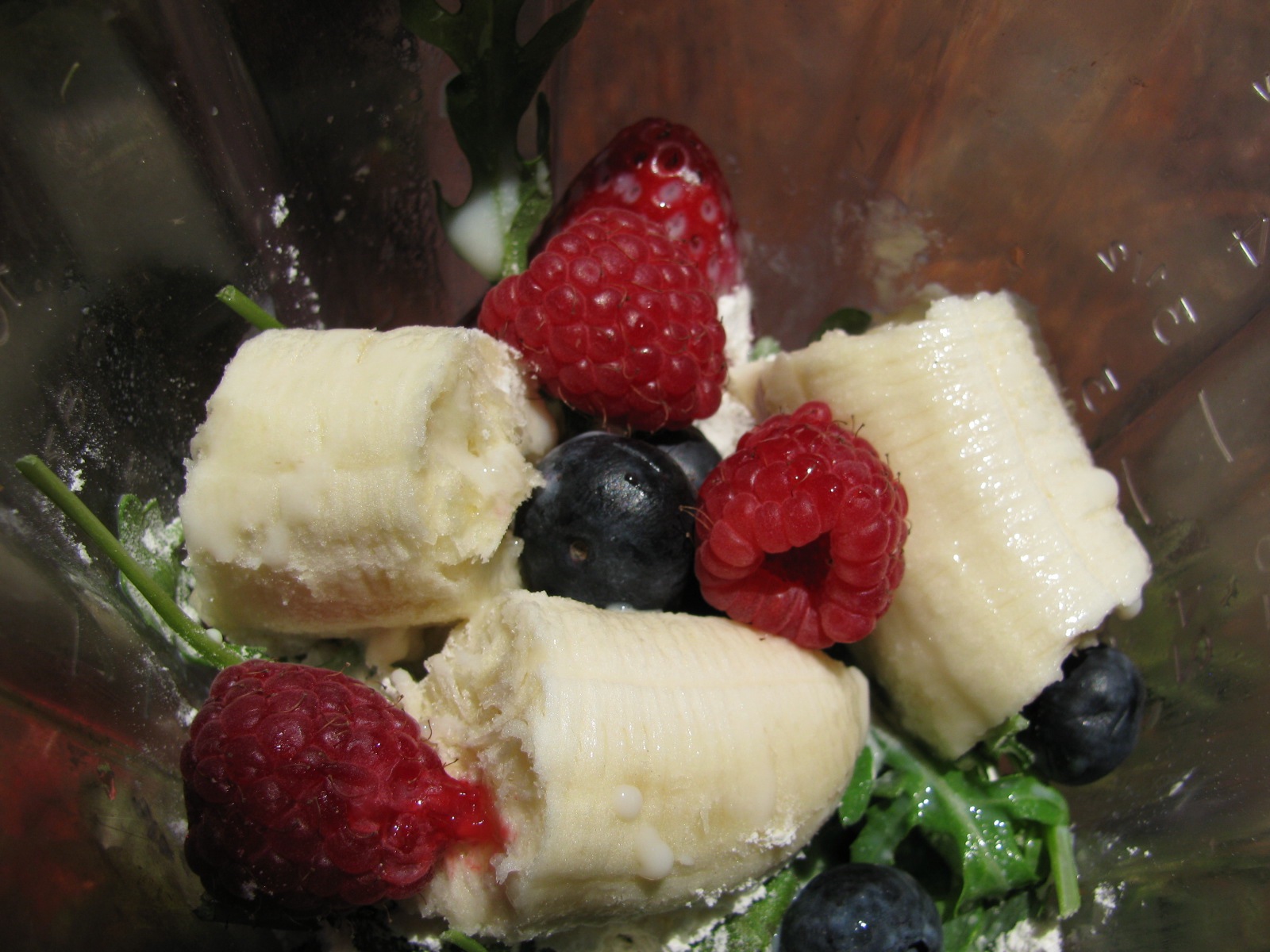 Adding smoothies to your diet will save you time and money while helping develop a healthy a fit lifestyle. They're quick, they're easy, they're delicious and best of all they are packed with health! Smoothies can be used for gaining muscle, loosing weight, increasing vitamin intake and boosting the immune system. There is no substitute for a delicious smoothie. So where to start?
A Good Blender
A smoothie is just a bunch of delicious ingredients placed into a blender and blended up into a liquid format. If you do not have a blender you can purchase a basic one for pretty cheap, though if you think you will be making lots of smoothies you should invest in a higher quality blender.
Healthy Smoothie Ingredients
Smoothie ingredients revolve around thick fruits. Thick fruits add sweet taste and a creamy texture to the drink. Without these thicker ingredients, the smoothie would be too watery and closer to juice. If you prefer thinner drinks hold back on the thick fruits. Thick base fruit include banana, mango, peach, papaya, avocado, and pears. They give the smoothie its smoothness. You can also cheat and add a thick smoothness to your shake by adding frozen ingredients. Thin watery fruit, such as watermelon will still make your smoothie thicker if the watermelon chunks are frozen. Nut butters are another great way to make a smoothie thicker.
You are also going to want some kind of liquid in your smoothie. This helps the blender move all the ingredients around while blending. If your smoothie ingredients keep getting stuck in the blender, try adding more liquid. Great liquid ideas include water, milk, nut milks, coconut water and fruit juice. My most common liquid ingredient is almond milk. I like the taste and it goes well with most other ingredients.
Once you have a liquid and a thick fruit base, you should think about adding some other ingredients for flavor or for their additional nutritional values. These can be fruits such as strawberries, pineapple, cantaloupe or melon. It can also be spices such as cinnamon or cacao. Dark leafy greens such as spinach, kale, or even lettuce can turn your smoothie into a green health shake. Protein powder and other supplements can also help you reach your fitness goals. Playing around and experimenting with different flavor combinations is key.
We can all use more fruits and vegetables in our diets, and sweet delicious fruits are packed full of vitamins, minerals, fiber and antioxidants. For your first smoothie you can start with some bananas and almond milk. Add a few of your favorite berries. If you want to be extra healthy you can try some spinach leaves for a green smoothie full of health.
Blend It Up
Once you have selected a good set of ingredients make sure that the bigger pieces of food are chopped up so that they can fit into a blender without getting stuck. Chop bananas into smaller pieces. Then place them all into a blender and blend them up. That's all there is to it. If things seem to get stuck, turn off the blender and mix the ingredients with a spoon, and then finish the blending process. If the blender is still having trouble blending everything, add some more milk or water or whatever liquid you are using.
Clean
Smoothies are great for those of us who need to eat something fast but want something healthier than fast food. Stick some fruit into a blender, add some almond milk, blend it up and chug away. The clean up process is also real fast, as long as it is done soon after the smoothie is made. You can simply rinse out the blender and your glass and most of the leftovers will come right off. The big trick is to do this soon after you made the smoothie so that the smoothie leftovers do not dry. If you allow them to dry then some scrubbing is required to clean things off. It's not terrible, but it's a lot easier to clean as soon as you are done with the blender and your glass.
Experiment
The biggest tip I can give about making smoothies is to encourage you to experiment. Try different combinations and different portions. find out if you like thick chunky smoothies or if you prefer a smoothie to be more liquid. Depending on your health goals, you can add or substitute ingredients to other people's recipes. Play around and discover your perfect smoothie.