Cinnamon Protein Smoothie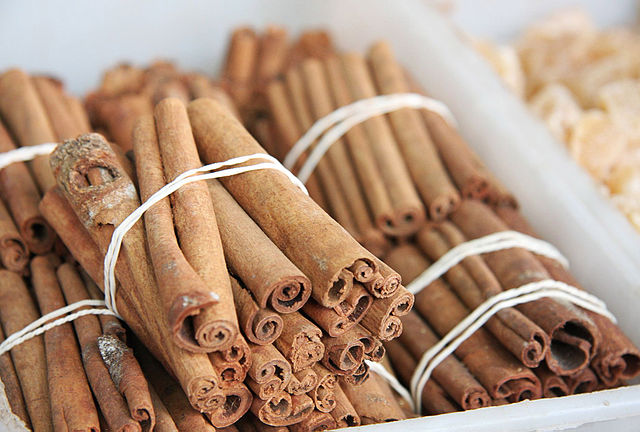 A pleasant, high calorie protein smoothie with a taste of cinnamon.
Ingredients:
1 Cup Goat Milk
1 Cup Oats
2 Bananas
2 Tbsp Almond Butter
1 Tbsp Maple Syrup
1 Scoop Vanilla Protein
1/2 Tsp Cinnamon
Directions:
Put the peeled (could be frozen) banana and oats into the blender. Add the goat milk and other ingredients. Blend and enjoy.
Twists:
You can use regular cow milk or a milk alternative, but goat milk has a superior amount of calories.
Use more cinnamon if you would like.
If you want a lot more calories, add some heavy cream.
A 1/2 Tsp of nutmeg is also good in this smoothie.
Nutrition Info:
| Item | Calories | Protein | Fat | Carbs |
| --- | --- | --- | --- | --- |
| Smoothie | 1042 | 48 | 32 | 114 |
| Goat Milk | 170 | 9 | 10 | 11 |
| Oats | 300 | 5 | 3 | 27 |
| Bananas | 210 | 2.6 | 0.8 | 54 |
| Almond Butter | 190 | 7 | 17 | 6 |
| Maple Syrup | 52 | 0 | 0 | 13 |
| Protein | 120 | 24 | 1 | 3 |