The Gains-Fairy Is Real – Why Sleep Is Important For Muscle Gain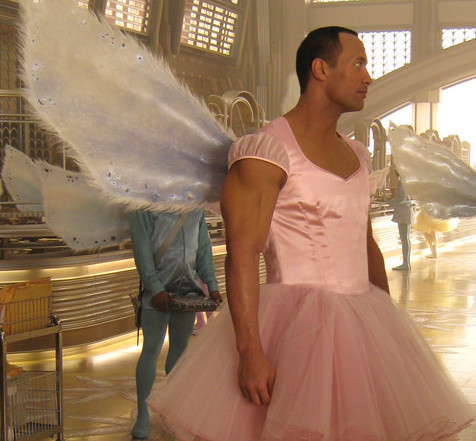 The gains-fairy is the cousin of the tooth-fairy. The gains-fairy is a mythical creature that visits good gym-bros while they are sleeping. She brings with her gains and protects these gym-bros from evil gains goblins. She is the reason muscles grow large and strong.
Seriously though, sleep is an ignored and forgotten part of muscle growth. There is a huge emphasis put on what type of protein powder one should drink, or exactly how many reps one must do to optimize muscle growth. But I never hear anyone at the gym talking about getting enough sleep.
This is a shame, because sleep is crucial to gaining muscle. Sleep is just as important as diet and training. If you are serious about being fit, you need to get serious about getting enough sleep at night.
The type of sleep you get is also important. Most of the important biological functions happen during different phases of our sleep cycle. Because of this, taking a short nap is not the same as having a long deep sleep. A nap is better than a complete lack of sleep, but to get the most benefits from sleeping you should sleep long and deep. That way your body will be able to go through all of the phases of sleep.
Muscle Growth Happens When You Rest
Muscles do not grow when you train. You will not see any muscle growth while you are lifting heavy weights. Your time at the gym is spent damaging and stressing your muscle fibers.
It is after you leave the gym that your muscles start to grow. Muscle growth happens when your muscle fibers began to heal. This is why it is so important to have rest days for each of your muscle groups. Muscle growth occurs when your body is recovering from a workout.
The absolute best type of rest your body can get is a good nights sleep. When you sleep your body is able to allocate its resources and energy on healing your body and recovering from the previous day.
Growth Hormones
When you sleep, your body releases natural human growth hormones. Growth hormone is a complex protein produced by the pituitary gland in the brain. It is released into your blood system when you are sleeping. Human growth hormone is key in development, recovery and longevity. It is also used by the body to help with metabolism and physical performance.
Human growth hormone is so important in keeping us strong, healthy and able to function that some athletes take humane growth hormone supplements. This is not necessary for most individuals. Combining a proper diet, a decent amount of exercise and a good deep sleep produces enough human growth hormone for most people.
As we age, the amount of human growth hormone that our bodies release decreases. This is why it is important to get enough sleep as we get older.
Generally speaking, the more deep sleep you get the more natural growth hormone your brain will release.
Another way to increase the amount of natural growth hormone that your body releases is to increase the intensity of your workouts. High intensity workouts encourage your brain to create and release more of this hormone.
Absorption of Protein
You may think that your body is not doing very much while you sleep, but that is wrong. One study found that our bodies are highly efficient at absorbing protein while we sleep. Protein is the fuel that our muscles need for growth. Proper protein absorption is key to feeding nutrients to our muscles.
Because our bodies become so efficient at absorbing protein during sleep, it is a good idea to drink a protein shake before bed. If you are going to drink a protein shake before you go to sleep, make sure you use casein protein rather than whey protein. This is because casein protein is absorbed more slowly than whey protein. Whey is great right after an intensive workout, but it will not last the 8+ hours that you are asleep. If whey is the only type of protein powder that you are familiar with, read up on other types of protein.
Too Tired To Go To The Gym
This is less scientific and more just common sense. But if you do not get enough sleep, you are less likely to go to the gym or go workout. I know when I feel tired all I want to do is lay around and watch TV. If you are constantly not getting enough sleep, you are making it that much harder on yourself to actually go to the gym on a regular basis and push yourself when you do make it to the gym.
I think everyone has off days when they go to the gym and they feel lethargic and tired and don't push themselves as hard as they normally would. I know when I'm feeling like this I will end up skipping sets or working out with lighter weights. Being tired is a great excuse to not work hard at the gym.
Sleep so you feel good and are ready to give it your best at the gym.
Unable To Lift Heavy
The days when you just feel off are not always in your head. There are studies which show that when healthy young men became sleep deprived were unable to lift as much as when they were well slept. In just two days of inconsistent sleep young men lost their ability to lift the same amount as when they were well rested.
This study also saw a change in confusion, vigour, and fatigue.
Increase in Body Fat
Finally, a lack of sleep not only decreases strength and muscle growth, it also increased the change of getting fat. A lack of sleep has been found to inhibit burning of fat.
Sleep decreases hunger. When we get a full nights sleep, our bodies are able to tell when we are full and stop us from feeling hungry. When we do not get enough sleep, our bodily hormones get unbalanced, leading us to feel hungry, even when we are full. Over eating is one of the dangers of not getting enough sleep.
Tips For Getting a Good Nights Sleep
A sleep routine is important. Just like going to the gym is easier if you have a routine, getting to sleep at the same hour every night will help you fall asleep faster and sleep the amount of time your body needs.

Don't use your bed for anything other than sleep (and sex.) Let your body become used to the idea that the bed is a place for sleeping. If you lay around in bed on your laptop or watching TV, your mind will not associate the bed as a place of rest.

Exercising during the day will tire your body out. A tired body is craving sleep and you will be able to fall asleep much faster.

Avoid staring into a bright screen before bed. Our biological clock is set to work with the sun. Our bodies are used to seeing less light at night. If you are looking at a bright computer or TV screen before bed, your mind will be much more awake.

Get a comfortable mattress and a quality comforter. If you sleep on your back, you will want a firm mattress. If you sleep on your sides, you should get a softer mattress. Pillows are also important, and the softest pillow is not always going to be the best choice.

Reduce noise and light. We sleep best in a dark and quiet location.
Informative links/references: