Why A Smoothie is a Great Post Workout Meal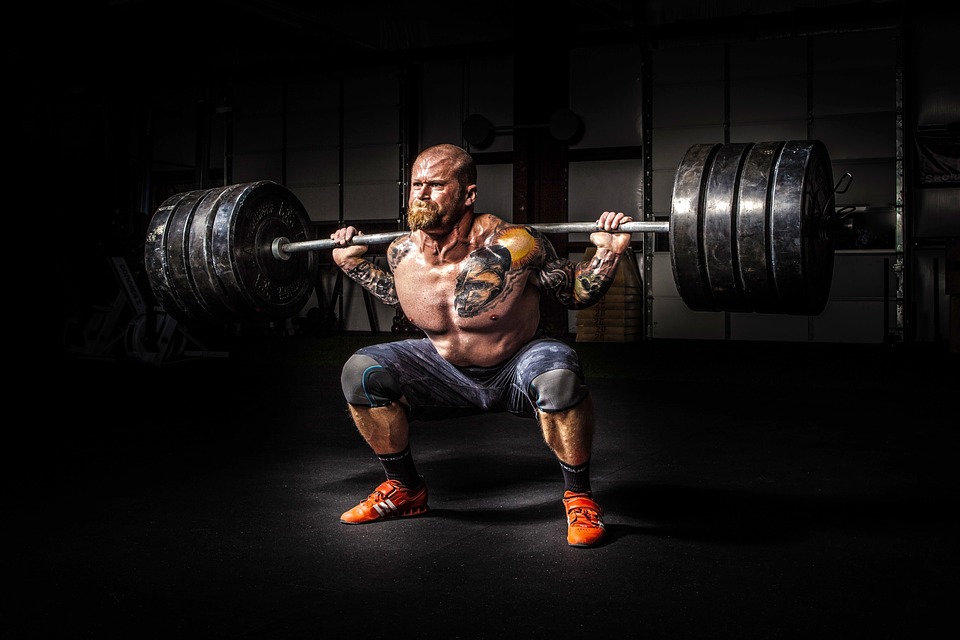 A good post workout meal is super important. It might even be more important than what you eat before a workout. The more intense your workout, the more important it is to eat a proper post workout meal. A smoothie specifically designed for as a post workout meal is one of the best things you can consume. I'll explain exactly what your body needs immediately after working out, and why a smoothie provides one of the best methods of recovering from a workout.
Why We Need A Post Workout Meal
An intense workout is very taxing and stressful on the body. This is true of all types of workouts, including cardio and heavy lifting. You can be a football player, a boxer, a bodybuilder or a runner, and you will feel exhausted at the end of a practice or competition.
Muscle Recovery
A intense workout leaves our muscles feeling like rubber bands, out lungs are out of breath and our bodies are dehydrated. There's a lot going on in our bodies that we don't immediately feel when we finish a workout.
One of the most obvious effects of exercise is muscle growth. If you exercise your muscles get bigger, stronger and have more endurance. This process of muscle growth is actually very stressful on the individual muscle cells. Muscles become bigger and more efficient by breaking down and regrowing. When you lift something heavy, you are creating a bunch of tiny tears in your muscle fibers. Then during your recovery period the damaged muscles heal and in the process become strong and bigger than they did before being damaged.
Exercise is repeatedly stressing and damaging your muscle cells. For these muscles to quickly and efficiently recover, you need to provide them with protein. Protein is the building block of muscles. If the muscles damaged during exercise do not get the proteins that they need, they will have trouble regenerating and healing. A lack of protein makes exercise useless in terms of muscle growth.
A good post workout meal will immediately rush protein to your muscle fibers to help them heal and grow.
Hydration
Beyond muscle, you likely notice that when you workout you get thirsty. Our bodies regulate body heat using sweat. The sweat is released, and when it evaporates it helps move heat from your body into the surrounding environment. This cools your body.
After a good workout, our bodies have released a lot of water through sweat. This leads to dehydration. The human body is made up of around 60% water. Water is a crucial part of human biology and you feel it as soon as your body starts to lack water.
Dehydration leads to headaches, cramps, tiredness, dizziness, etc. It is also stressful on the body. Dehydration is another example of how exercise creates a lot of pressure on the cells of the body. It's very important to stay hydrated during and after a workout. This is why it's so important to constantly be drinking while working out. It's also a reason why Gatorade and other sports drinks are as popular as they are. Sports teams and coaches pay sports drink companies a lot of money to keep their athletes hydrated.
Fuel Replenishment
Finally, your body burns up a ton of fuel when you exercise. That is why exercise is such a good way to lose weight. When you exercise your body goes into overdrive and burns off a ton of calories.
Your body stores calories in a number of different ways. One of these is in muscle glycogen. Muscle glycogen is a way for your body to store carbohydrate energy. A lack of muscle glycogen creates a lazy and tired feeling, which is why those who do not eat enough carbs often feel like they lack energy. It's also one reason why you get tired after a workout.
One of the main sources of energy that your body burns during physical exercise is muscle glycogen. Studies show that muscle glycogen continues to be used at an elevated level for up to 24 hours after heavy exercise.
Because the body relied so heavily on muscle glycogen as a source of energy during and directly after a workout, you want to emphasize replenishing this source of fuel. The best way to do that is to eat foods that have a high glycemic index immediately after your workout.
Why Smoothies Are A Great Post Workout Meal
The above are the top three reasons why you need to eat after you exercise. In sum, it is because heavy exercise is brutal on the body and you need to begin healing and replenishing your muscles and other cells of your body as soon as you are done working out. This will help with recovery, progress and your overall energy levels.
A smoothie designed specifically for replenishing your body after heavy exercise is a perfect post workout meal.
Good Source Of Quick Absorption Protein
A good post workout smoothie recipe will have a lot of protein in it. The best source of protein after a workout is whey protein. You want whey protein because it is the kind that is most quickly absorbed by our bodies. Your muscles just had a very taxing workout, and they need protein immediately. Whey protein powder provides that immediate replenishment, allowing your muscles to start getting strong and bigger soon after you drink your smoothie.
The most efficient form of whey protein is a whey protein powder. There are other types of protein available. If you are lactose intolerant or vegan, take a look at something like pea protein. Casein protein is another popular form of protein powder, but it is not appropriate for a post workout smoothie. Casein is absorbed slowly and will not replenish your muscles for hours.
If you do not want to add protein powder to your smoothie, there are other high protein ingredients that you can try. If you are looking for muscle growth be sure that you include a source of protein in your smoothie.
Plenty of Liquids
A smoothie is a drink. This is by definition going to have a lot of liquid in it, helping you re-hydrate after your workout.
Often, when I get home after an intense workout, especially if I was doing a lot of cardio, all I want to do is chug water. When I trained boxing, I drank throughout my session, but even so, I felt dehydrated every time. Sometimes I would get home and drink so much water that I became full and didn't want to eat a meal. It was good that I was hydrating myself, but bad because I did not provide any other forms of nutrition to my body. I was skipping protein and carbs and instead just drinking water.
I found that smoothies not only replenish my thirst, but they help give me an energy boost, and helped me recover faster.
Good Source Of Healthy Carbs
Fruits are a main ingredient in a lot of smoothie recipes. A lot of fruits are also relatively high on the glycemic index, which means that they are a good source of blood glucose. Fruits that rapidly increase your blood glucose will provide a quick boost in energy levels. This is important after a tiring workout.
Along with that, the carbohydrates in fruit will help fuel muscle glycogen in your body. Carbs are absorbed relatively quickly, so eating some fruit right after a workout is a great idea. Carbs found in fruit will quickly begin to replenish the muscle glycogen that your body used up during your workout.
A post workout smoothie that is high in carbs is especially great for those who practice endurance sports like running or cycling. These types of sports burn through your bodies carbohydrate stores much more thoroughly than resistance exercises such as weight lifting.
Low In Fat
Many smoothie recipes are naturally low is fat. Fats are not bad for your, but most people are better off consuming proteins and carbohydrates immediately after a workout. The reason for this is that fats take longer for your body to absorb. A high amount of fat in a post workout meal will actually slow the absorption of proteins and carbs. The whole point of a post workout meal is to immediately provide nutrition to your muscles and body. Don't slow this process down by eating a bunch of fats.
Smoothies Are Quick and Easy
Making a smoothie is a painless and quick process. You put your ingredients into a blender, push and button and you are done.
Pre-made smoothies are also easy to bring to the gym with you. You can make a smoothie before you start to exercise and then have it ready right after you are done.
And you can drink a smoothie a lot faster than you can eat many types of solid food.
All this means that you are able to drink a post workout smoothie a lot faster than you would be able to eat some other post workout meal. Researches have found that post workout meals are most efficient at helping recovery and growth if they are eaten within 45 minutes of working out. In other words, as soon as you are done exercising you should be eating (or drinking) your post workout meal. Smoothies are ideal for quick consumption.
Five Post Workout Smoothie Recipes
When looking for post workout smoothies, keep in mind what sport you are participating in. A post cycling smoothie is going to look different than a post weight lifting smoothie, just because the two sports are so different.
Endurance Sport Smoothie Recipe
Dates are super sweet and will instantly increase your blood glucose. This smoothie recipe is especially great for endurance athletes and those who feel exhausted after their workout. This smoothie will give you an immediate energy boost. The coconut water is also a great source of electrolytes which your body uses when sweating.
Ingrediants
1/2 Cup Dates
1 Banana
1 Cup Coconut Water
2 Tbps Almond Butter
1 Scoop Protein Powder (optional)
Nutrition
| Item | Calories | Protein | Fat | Carbs |
| --- | --- | --- | --- | --- |
| Smoothie | 668 | 36 | 19 | 100 |
| Dates | 207 | 1.8 | 0.3 | 55 |
| Bananas | 105 | 1.3 | 0.4 | 27 |
| Coconut Water | 46 | 2 | 0 | 9 |
| Almond Butter | 190 | 7 | 17 | 6 |
| Protein Powder | 120 | 24 | 1 | 3 |
Weight Lifting Smoothie Recipe
This smoothie is extra high in protein and includes a shot of espresso. Feel free to remove the espresso from the recipe or use coffee instead. The espresso is there because this smoothie is meant to be drank in the morning. If you like to lift weights first thing in the morning you are going to need some thing that is high in protein and high in carbs to give your body energy. The espresso will help make sure that you are not tired throughout the rest of your day.
This post workout smoothie recipe is also packed with high calorie ingredients like oats. This is to ensure that you do not get hungry too soon after your workout, and is also helpful if you are trying to gain muscle mass.
Ingrediants
1 Cup Chocolate Milk
1 Shot (1oz) Espresso
1/2 Cup Oats
2 Scoops Protein Powder
1 Tbsp Peanut Butter
| Item | Calories | Protein | Fat | Carbs |
| --- | --- | --- | --- | --- |
| Smoothie | 695 | 63 | 20 | 49 |
| Chocolate Milk | 209 | 8 | 8 | 26 |
| Espresso | 1 | 0 | 0 | 0 |
| Oats | 150 | 2.5 | 1.5 | 13.5 |
| Protein Powder | 240 | 48 | 2 | 6 |
| Peanut Butter | 95 | 4 | 8 | 3 |
Weight Loss Smoothie Recipe
If you are on a cut or looking to lose weight, this is a great smoothie recipe. It will provide you with a boost of energy from the carbs. It will also hydrate you and provide you with a bunch of minerals, vitamins and fiber. The one thing it is lacking is some protein. Protein will help with muscle growth, but if you are only interested in weight lose, you might not care about protein. The best way to add protein is to add a scoop of whey protein powder. Feel free to do so.
Ingrediants
1 Almond Milk
1/2 Banana
1 Kale
1/2 Cup Blueberries
Nutrition
| Item | Calories | Protein | Fat | Carbs |
| --- | --- | --- | --- | --- |
| Smoothie | 177 | 6 | 3 | 35 |
| Almond Milk | 60 | 1 | 2 | 8 |
| Bananas | 52.5 | 0.65 | 0.2 | 13.5 |
| Kale | 33 | 3 | 0 | 6 |
| Blueberries | 31 | 1 | 0.35 | 7 |
No Protein Powder Smoothie
This is a smoothie recipe that is high in protein without actually using protein powder as one of the ingredients. Yogurt is great because it has probiotics and plenty of calcium to help strengthen bones. Feel free to use either regular milk or soy milk. I use soy milk because it has less fats than whole milk.
Ingrediants
1 Cup Greek Yogurt
2 Tbsp Peanut Butter
2 Bananas
1 Cup Soy Milk
Nutrition
| Item | Calories | Protein | Fat | Carbs |
| --- | --- | --- | --- | --- |
| Smoothie | 640 | 42 | 21 | 79 |
| Greek Yogurt | 130 | 23 | 0 | 10 |
| Peanut Butter | 190 | 8 | 16 | 6 |
| Bananas | 210 | 2.6 | 0.8 | 54 |
| Soy Milk | 110 | 8 | 4.5 | 9 |
Post Workout Green Smoothie Recipe
This is a healthy, low calorie green smoothie recipe that is great after a intense exercise.
Ingrediants
1 Cup Spinach
1/4 Cup Cilantro
1 Peeled Kiwifruit
1 Lime's Worth of Lime Juice
1 Tbsp Maca Powder
1 Scoop Protein Powder
1/2 Cup Pineapple (frozen)
Nutrition
| Item | Calories | Protein | Fat | Carbs |
| --- | --- | --- | --- | --- |
| Smoothie | 314 | 31 | 2 | 49 |
| Spinach | 7 | 1 | 0 | 1 |
| Cilantro | 1 | 0.125 | 0 | 0.125 |
| Kiwifruit | 42 | 1 | 0 | 10 |
| Lime Juice | 12 | 0.2 | 0 | 4 |
| Maca Powder | 91 | 4 | 1 | 20 |
| Protein Powder | 120 | 24 | 1 | 3 |
| Pineapple | 41 | 0.5 | 0 | 11 |
Other Post Workout Meal Ideas
Here are some other post workout meal ideas.
Protein Shake
Instead of a smoothie, a lot of people simply drink water and protein powder. This is fine for the hydration and protein, but you are lacking carbohydrates, which are a crucial part of workout recovery. If you are going to do a simple protein shake instead of a smoothie, at least try to eat a banana with the shake to help rebuild your muscle glycogen.
Pasta
This is a favorite of endurance athletes. Professional cycling teams are infamous for the amount of pasta they eat while on tour.
Pasta is great because it is high in calories and mostly carbs, meaning that it is absorbed fairly quickly. I believe fruit is absorbed even faster and helps increase your blood glucose more rapidly than pasta.
If you are going to use pasta as a post workout meal, be sure to include some meatballs or other sources of protein. You want to make sure that your muscles have amino acids working on rebuilding the muscle fibers. Also, don't use too much oil. As mentioned above, fats slow down food absorption, and usually after a workout you want to absorb your meal as fast as possible.
Chicken with Rice and Vegetables
This is a superb meal idea. You have a great source of protein, plenty of carbs, and a lot of other nutrition from the vegetables. This will be absorbed fairly quickly and all the ingredients are whole foods. The one problem with this type of meal is that is is slow and inconvenient to cook. If you are going to have something like this be your post workout meal, then try to prepare it ahead of time. Remember, the best time to eat a post workout meal is less than 45 minutes after you finish exercising.
Tuna Sandwich
Tuna is another great source of protein. The bread is a quickly absorbing form of carbohydrates. And a simple tuna sandwich is quick and easy to prepare. Any kind of similar sandwich, such as a turkey sandwich would also be great as a post workout meal. Some sandwiches will lack vegetables, which is unfortunate because you are then not getting a lot of vitamins and minerals along with fiber that fruits and vegetables provide.
Whatever you choose to eat after a workout, be sure to consume it soon after you are done working out. You will want it to be high in carbs and proteins. Make sure you drink plenty of liquid with your post workout meal so that your body re-hydrates.