Extra Creamy 1000 Calorie Fruit Smoothie Recipe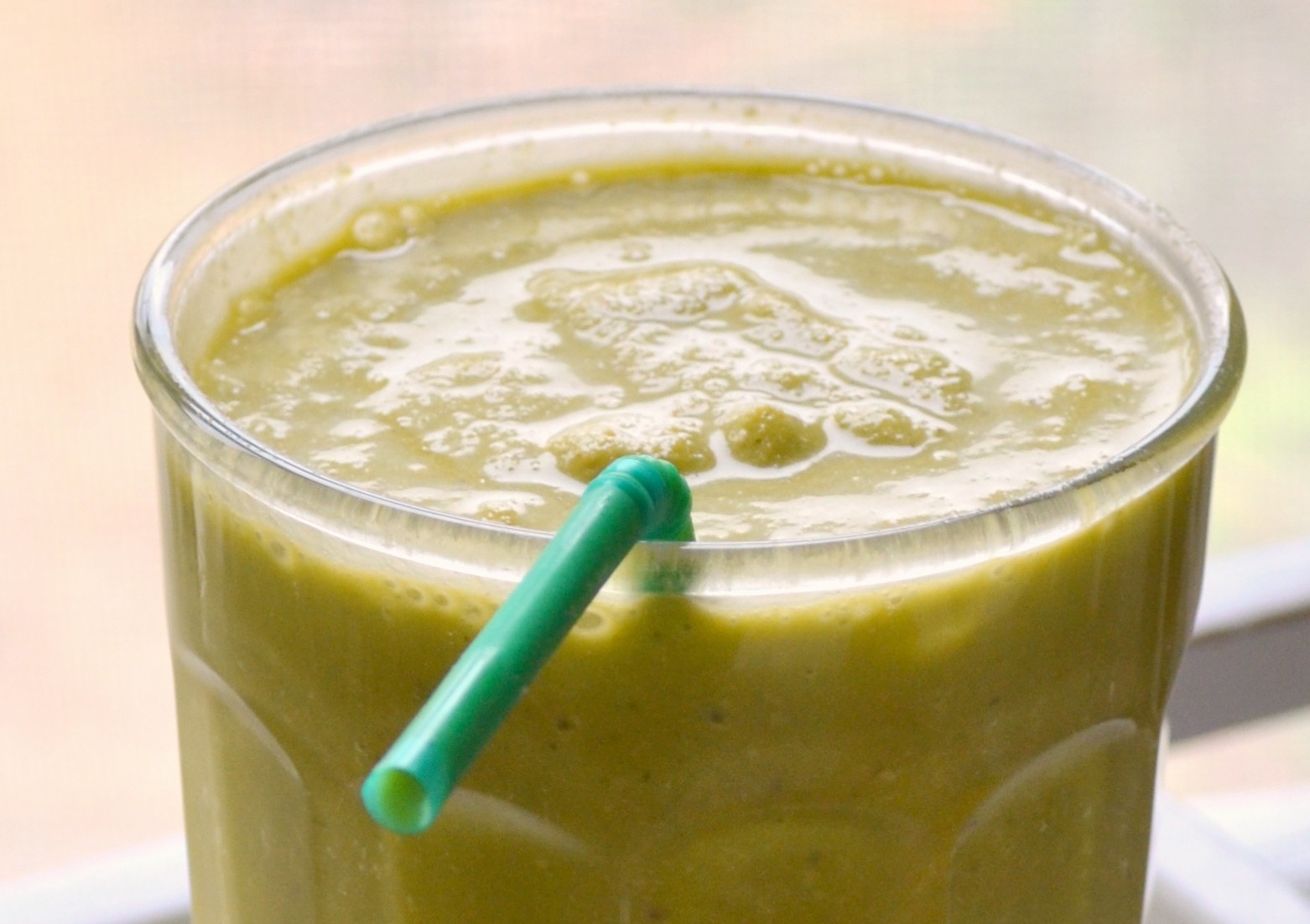 This thousand calorie weight gain smoothie is full of creamy ingredients. The texture is smooth and the taste is sweet. It's got a bunch of fruit, tons of fibre, and even a bit of spinach because we can all use more leafy greens in our diets. Even if you don't drink green smoothies on a regular basis, adding a bit of spinach leaves into a smoothie will help you get more vitamins and minerals.
Use this smoothie as part of a healthy natural athletic diet. If you cannot find coconut cream in your local grocery store you can get some online
.
Ingredients:
3 Bananas
1 Avocado
1 Cup Papaya
4 Tbsp Coconut Cream
1/2 Cup Spinach
1 Tbsp Cashew Butter
1 Cup Water
Directions:
Place ingredients in blender. If the spinach leaves bunch up and block the blender just push them down (while the blender is off).
Blend, drink, thrive.
Twists:
Want more calories? Use a milk or milk alternative instead of water. You can get an extra 60 calories from almond milk or 200 calories from cow milk.
If you think you can handle more fatty smoothness, use heavy cream instead of water.
Nutrition Info:
| Item | Calories | Protein | Fat | Carbs |
| --- | --- | --- | --- | --- |
| Smoothie | 993 | 14 | 58 | 124 |
| Banana | 315 | 3.9 | 1.2 | 81 |
| Avocado | 321 | 4 | 29 | 17 |
| Papaya | 62 | 1 | 0 | 16 |
| Coconut Cream | 196 | 2 | 20 | 4 |
| Cashew Butter | 95 | 2.5 | 7.5 | 5 |
| Spinach | 3.5 | 0.5 | 0 | 0.5 |