Post Workout Watermelon Smoothie Recipe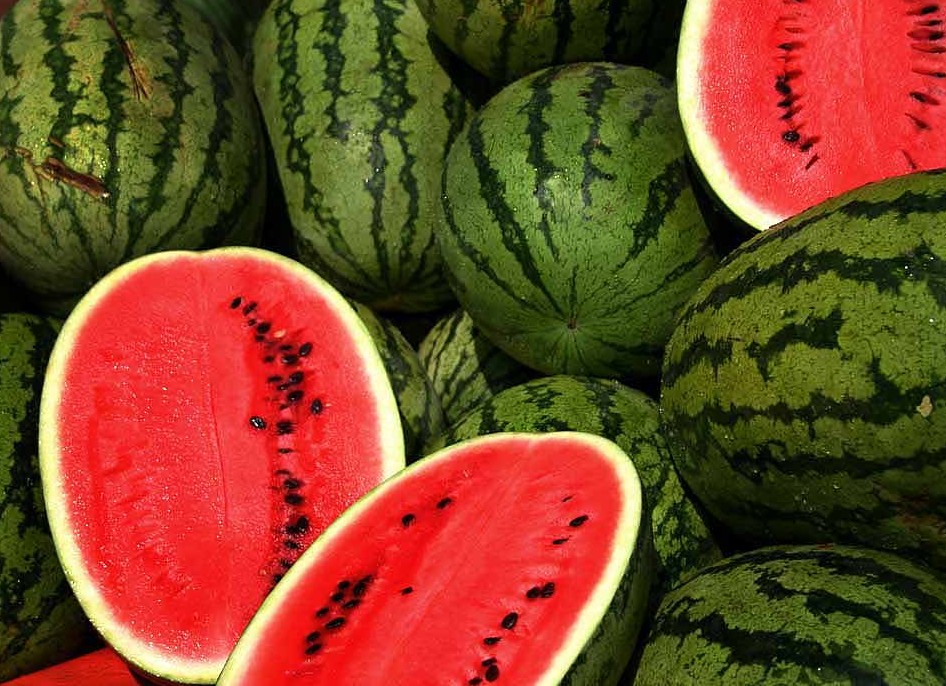 Watermelon is one of the few fruits that is high on the glycemic index. It has a glycemic index of 72. Foods high in glycemic index will quickly spike your blood sugar. This is bad for people with diabetes, but can be good for those looking to recover for a hard workout session. High GI foods will rush energy into your muscles, giving you a boost to both performance and recovery.
In other words watermelon helps to immediately replenish your body's energy levels post workout. The following post workout smoothie recipe is based around watermelon. It will replenish not only your energy levels, but also help rehydrate your body and includes protein so your muscle fibers can rebuild.
It's also low in calories, so even if you are attempting to lose weight you can drink this and replenish your muscles and energy while still loosing body fat.
Ingredients:
2 Cups Seedless Watermelon
1 Cup Greek Yogurt
1 Tbsp Mint Leaves
Directions:
Place the watermelon into the blender following by the mint leaves and the yogurt and blend.
Twists:
Add a tablespoon of honey for added sweetness
Add a dash of cinnamon
Frozen watermelon works great in the summer
You can also use a teaspoon of mint extract instead of mint leaves.
Nutrition Info:
| Item | Calories | Protein | Fat | Carbs |
| --- | --- | --- | --- | --- |
| Smoothie | 222 | 25 | 0 | 32 |
| Watermelon | 92 | 1.8 | 0.4 | 22 |
| Greek Yogurt | 130 | 23 | 0 | 10 |