Protein Power Green Smoothie Recipe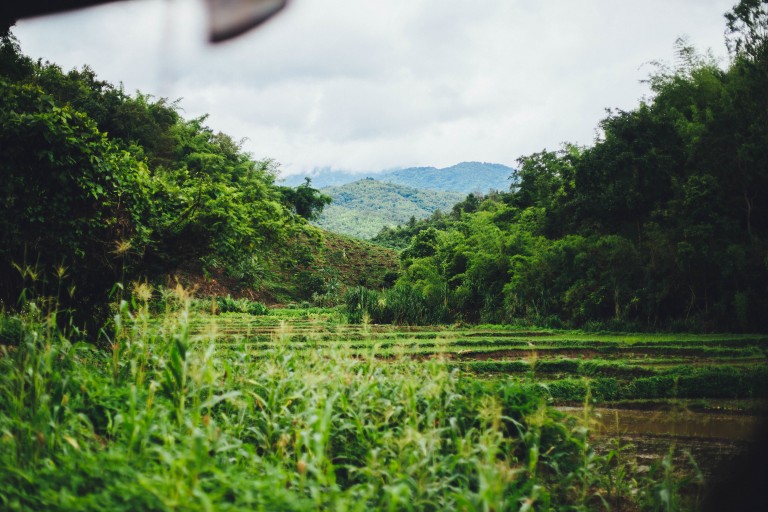 This is a powerful green smoothie recipe with more protein than most. This all natural protein will give you a special boost of power. Feeding your muscles will make you stronger and leaner. This green smoothie is also packed with vitamins, minerals and antioxidants to make sure your whole body gets the nutrition it needs.
If you are familiar with green smoothies you know the amazing benefits of drinking kale. Vitamins C and K, iron, beta-carotene are just a few of the great nutrients that make up kale. Even spinach pales in comparison to kale in terms of the health benefits provided. Kale helps control blood sugar levels and blood pressure. There is evidence that it lowers the likelihood of developing asthma. There's just too many benefits to list.
Like the saying goes, "an apple a day keeps the doctor away." Apples provide a great source of fiber, antioxidants and flavanoids.
Cucumbers are packed with vitamin K. They also show links to reducing risk of cardiovascular disease and certain types of cancer. They also have anti-inflammatory properties, which is especially important for individuals who are working out, sick, or stressed out.
Celery is another great source of fiber. It is also rich in B vitamins.
Hemp Hearts
are a natural source of plant protein. They are a "superfood" filled with omega-3 essential fatty acids, iron and vitamin E.
Spirulina
is an algae that has been harvested by people for centuries. Known for its health benefits, spirulina is high in minerals, including calcium, niacin, potassium, magnesium. It's also a good natural source of protein.
Mangos are a powerful source of vitamins C and A. They also have vitamin B6, copper and potassium. Oh, and they taste amazing!
Every single one of the ingredients in this green smoothie is filled with nutrients which will give you the power needed to get through a difficult day or a intense workout.
Ingredients:
1 Cup Kale
1 Apple
1 Cucumber
1 Stalk Celery
3 Tbsp Hemp Hearts
1 Tbsp Spirulina
1/2 Cup Frozen Mango
1/2 Cup Water
2 Mint Leaves (or a drop of mint extract)
Directions:
Core the apple (remove the seeds and core). Feel free to add ice to the smoothie. Add water and other ingredients into a blender and blend.
Twists:
Use coconut water instead of water.
Flaxseed meal is a good alternative for hemp hearts. It has about half the calories and half the protein per serving, so you may want to add a bit more of it.
For added calories, throw in half an avocado.
For a sweeter smoothie, use orange juice instead of water.
Nutrition Info:
| Item | Calories | Protein | Fat | Carbs |
| --- | --- | --- | --- | --- |
| Smoothie | 492 | 25 | 21 | 62 |
| Kale | 33 | 3 | 0 | 6 |
| Apple | 95 | 0 | 0 | 25 |
| Cucumber | 47 | 2 | 0.3 | 11 |
| Celery | 6 | 0.3 | 0.1 | 1 |
| Hemp Hearts | 168 | 9.9 | 12.6 | 3 |
| Spirulina | 23 | 5 | 1 | 2 |
| Mango | 29.7 | 0.42 | 0.18 | 7.5 |
| Flaxseed Meal | 90 | 4.5 | 6.6 | 6 |