The Ultra Green Smoothie Recipe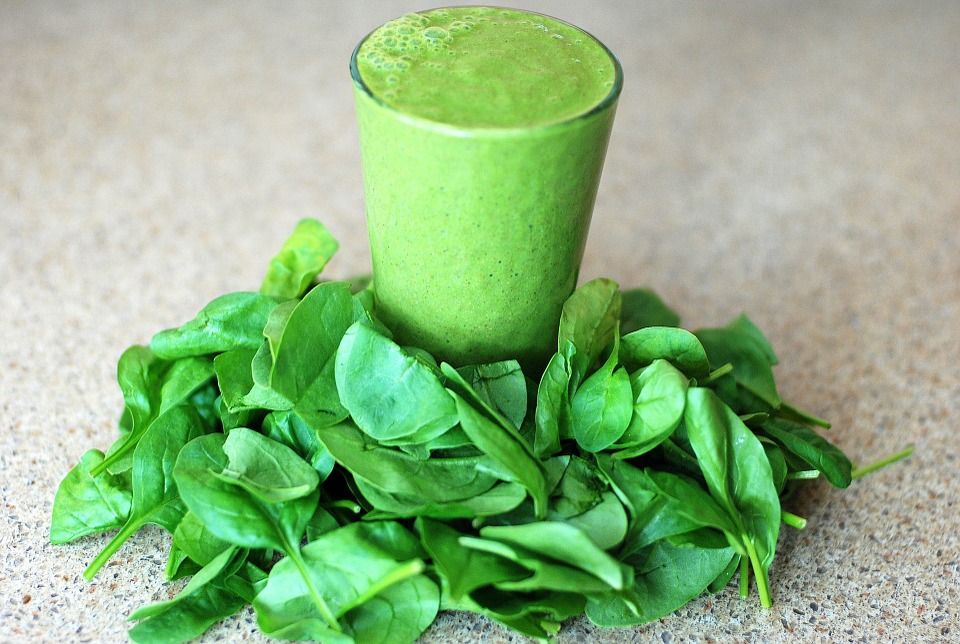 This is an ultra healthy green smoothie recipe. It's got a ton of foods that provide a very large variety of vitamins and minerals.
Everyone knows that a balanced diet is the best kind of diet. You don't want all of your smoothies to be 90% banana. This smoothie recipe goes a great job of mixing in a ton of different healthy and natural ingredients into a single delicious drink.
Ingredients:
1/2 Cup Kale
1/2 Cup Spinach
1 Banana
3 Tbsp Strawberries
3 Tbsp Blueberries
3 Tbsp Raspberries
1/3 of a Peach
3 Tbsp Cantaloupe
1/2 Tbsp Sunflower Seed Butter
1 Tbsp Flaxseed Meal
2 Tbsp Yogurt – whole milk
2 Tbsp Goji Berries
1 Cup Milk – Nonfat
Directions:
Blend and enjoy this great green smoothie.
Nutrition Info:
| Item | Calories | Protein | Fat | Carbs |
| --- | --- | --- | --- | --- |
| Smoothie | 461 | 21 | 6 | 83 |
| Kale | 16 | 1 | 0 | 3 |
| Spinach | 3 | 0 | 0 | 0 |
| Bananas | 105 | 1 | 0 | 27 |
| Strawberries | 8 | 0 | 0 | 2 |
| Blueberries | 11 | 0 | 0 | 2 |
| Raspberries | 12 | 0 | 0 | 2 |
| Peach | 17 | 0 | 0 | 4 |
| Cantaloupe | 10 | 0 | 0 | 2 |
| Sunflower Seed Butter | 45 | 2 | 3 | 2 |
| Flaxseed Meal | 30 | 1 | 2 | 2 |
| Yogurt – whole milk | 18 | 1 | 1 | 1 |
| Goji Berries | 100 | 4 | 0 | 21 |
| Milk – Nonfat | 83 | 8 | 0 | 12 |