Casein Protein Smoothie Recipe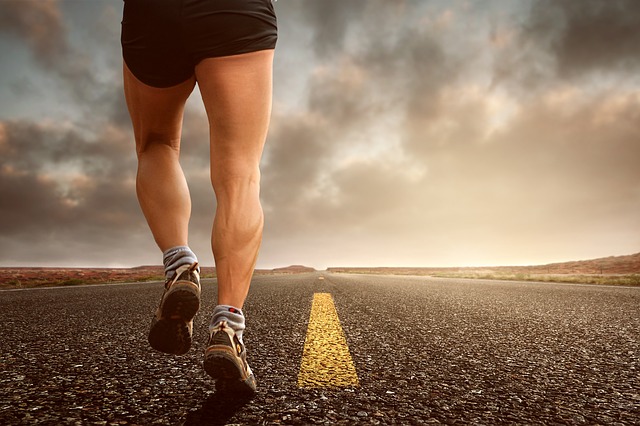 This is a great smoothie recipe that is focused on keeping protein flowing into your muscles all day. Casein is a specific type of protein which is gradually used up by your body. Whey protein is absorbed very quickly and gives a quick protein boost. Casein is absorbed slowly and can provide protein to your muscles over along period of time.
Casein is often consumed before bed. The slow absorption of casein helps your muscles absorb protein for the whole night.
This is also why a casein protein smoothie is great to drink before doing long endurance exercises. If you plan on riding a century bicycle ride or running a marathon, this smoothie recipe will help keep your protein levels high throughout the day. Your muscles will need that protein to endure through the day.
Along with the casein, this smoothie recipe contains whole milk and chia seeds. These two ingredients contain a good amount of healthy fats that your body will need throughout the day. Fats are absorbed more slowly than carbohydrates.
If you are an endurance athlete, you want to balance your fats and carbs so that you have energy available throughout the whole day. Too many carbs will lead to a spike in energy and then a bonk when those energy levels are used up. Fats counter act this effect by being digested more slowly and providing a longer lasting for of energy.
I love drinking this smoothie before a long day out on the trails. I'll often drink this instead of drinking coffee in the morning.
Ingredients:
1 Scoop Casein Protein
1 Banana
1 Cup Milk – Whole
1 Tbsp Cocoa Powder
1 Tbsp Chia Seeds
Directions:
Blend and enjoy this great casein smoothie.
Nutrition Info:
| Item | Calories | Protein | Fat | Carbs |
| --- | --- | --- | --- | --- |
| Smoothie | 446 | 37 | 14 | 50 |
| Casein Protein | 120 | 24 | 1 | 3 |
| Bananas | 105 | 1 | 0 | 27 |
| Milk – Whole | 149 | 8 | 8 | 12 |
| Cocoa Powder – Cup | 12 | 1 | 0 | 3 |
| Chia Seeds | 60 | 3 | 4 | 5 |