Thick and Tasty High Protein Milkshake Recipe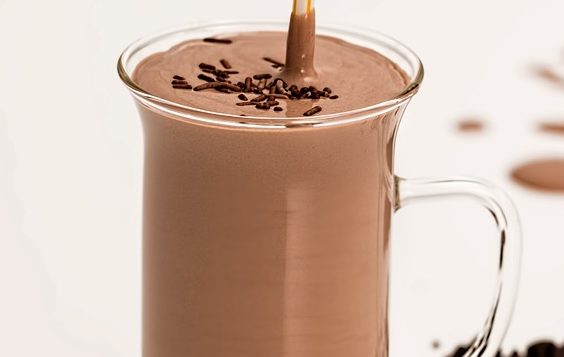 This high-protein milkshake is great for those on a diet. It's thick and sweet just like you might find at your favorite burger joint, but it's actually healthy for you. It's packed full of protein so that your muscles stay strong.
It's low in calories and can easily be made to have even less calories depending on what sweetener you use. If you substitute stevia
for the banana you end up with 50 less calories.
The xanthan and guar gums are what give this recipe the special thickness. These are the same ingredients that many ice cream makers use to give ice cream it's thick and creamy texture.
Ingredients:
3/4 Cup Almond Milk
1-2 Cups Ice Cubes
1 Scoop Protein Powder
1 Tbsp Cocoa Powder
1/4 Tsp Xanthan Gum
1/4 Tsp Guar Gum
1/2 Banana
Directions:
Blend and drink. Use as many ice cubes are you see fit. I think about 1-2 cups works well, but feel free to add more as you blend to get your desired consistency and coldness.
Twists:
The 1/2 banana is mainly there to sweeten the shake. You are welcome to use different sweeteners such as sugar, honey, stevia or other types of fruit.
Vanilla and chocolate protein flavors both work well with this recipe.
Nutrition Info:
| Item | Calories | Protein | Fat | Carbs |
| --- | --- | --- | --- | --- |
| Smoothie | 245 | 26 | 4 | 30 |
| Almond Milk | 45 | 0.75 | 1.5 | 6 |
| Protein | 120 | 24 | 1 | 3 |
| Cocoa Powder – Tbsp | 12 | 1 | 1 | 3 |
| Xanthan Gum | 7.5 | 0 | 0 | 1.75 |
| Guar Gum | 7.5 | 0 | 0 | 2.25 |
| Bananas | 52.5 | 0.65 | 0.2 | 13.5 |