Walnut Muscle Smoothie Recipe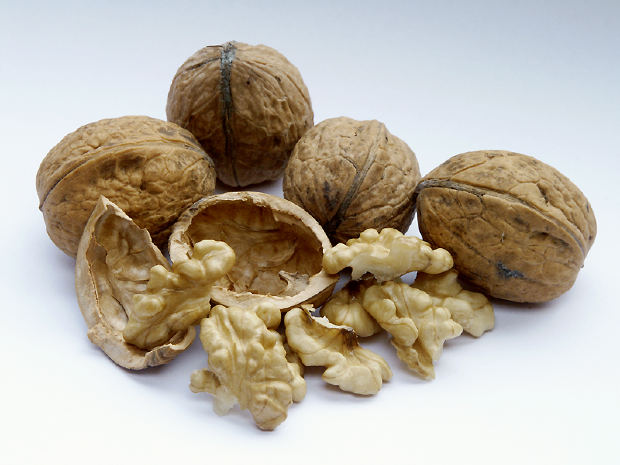 This muscle shake has a few different fruits for flavor, however most of the calories come from walnuts. The fruit and the spinach add a layer the vitamins and minerals most protein shakes do not have. There is also a lot of healthy fat in this shake. The avocado, walnuts and coconut oil all have a bunch of healthy fats which are just as important to your bodies health as protein is to muscle growth.
Most muscle shakes focus solely on protein, which is understandable. If you want to build muscle your body needs protein. However, a healthy body is made up of a lot more than muscle and protein. We all need vitamins, minerals, health fats and carbs to function. It doesn't matter how strong you are, if you are not getting any vitamin C your health and body will suffer. This is a great all around healthy protein shake.
Ingredients:
1 Scoop Protein
1 Cup Walnuts
30g/1 Cup Spinach
1 Banana
1/2 Avocado
1/2 Apple
1 Tbsp Coconut Oil
Directions:
Add all ingredients into blender. I like to put pieces of banana in between the spinach leaves so the leaves do not create a jam in the blender.
Blend longer if you don't want to to have bits of walnut to chew on. I personally like to have little bits of walnut to chew on when drinking this smoothie.
Twists:
I like to turn the blender off before the walnuts are fully blended. This leaves bits of walnut small enough that they are easy to drink, but also large enough that I can chew on some of them as I drink.
To make this a Keto friendly smoothie remove the banana and apple.
I sometimes substitute a second banana for the apple half. I really like the taste of walnuts mixed with banana.
Nutrition Info:
| Item | Calories | Protein | Fat | Carbs |
| --- | --- | --- | --- | --- |
| Smoothie | 1322 | 46 | 106 | 68 |
| Protein | 120 | 24 | 1 | 3 |
| Walnuts | 765 | 18 | 76 | 16 |
| Spinach | 7 | 1 | 0 | 1 |
| Banana | 105 | 1.3 | 0.4 | 27 |
| Avocado | 160.5 | 2 | 14.5 | 8.5 |
| Apple | 47.5 | 0 | 0 | 12.5 |
| Coconut Oil | 117 | 0 | 13.6 | 0 |