1000 Calorie Protein Smoothie Recipe, Banana and Date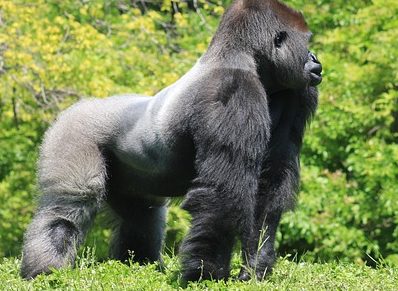 Looking for gorilla strength? Drink this smoothie after your most intense workouts. It's packed with over 1,100 calories and 58 grams of protein. This smoothie recipe is especially designed as a post workout smoothie. The ingredients will work to quickly provide energy to your body and muscles.
After an intense workout your blood sugar levels are likely to be really low. That's why you feel tired. This recipe works to quickly get sugar into your blood system and give you the energy boost you need to start recovering from your workout.
Oh, it also tastes great.
Ingredients:
4 Bananas
2 Scoops Whey Protein Powder
1 Cup Coconut Water
1 Cup Dates
Directions:
Drink after an intense workout. Feel free to add a scoop of peanut butter for some extra calories.
Nutrition Info:
| Item | Calories | Protein | Fat | Carbs |
| --- | --- | --- | --- | --- |
| Smoothie | 1120 | 58 | 4 | 233 |
| Bananas | 420 | 5 | 1 | 108 |
| Protein Powder | 240 | 48 | 2 | 6 |
| Coconut Water | 46 | 2 | 0 | 9 |
| Dates | 414 | 3 | 0 | 110 |