Top Six Smoothies for Runners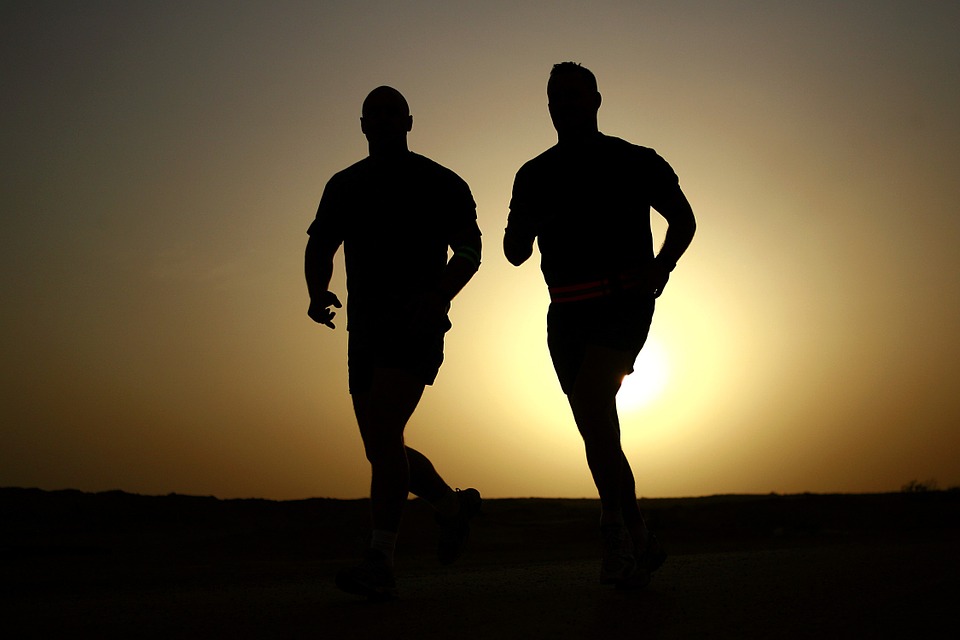 A smoothie can be the most important meal a runner can eat. A runner should eat enough carbohydrates to keep their body fueled for the whole run. Bonking (running out of energy) before finishing a run can ruin the whole day and make the runner less likely to want to run in the future. Runners also have to ensure that they get enough energy throughout the run to keep going, and enough nutrients after the run to ensure that their bodies are able to fully and quickly recover.
A good smoothie can help with all this. It will also help hydrate the runner, and (unlike bars and gels) will provide real foods.
Pre-Run Smoothies
Runners and other endurance athletes know that carbohydrates are the fuel needed to keep their bodies going. Pasta, potatoes and rice are traditional dinners for endurance athletes. However, eating a plate of pasta is not the best idea before lacing up your running shoes. All that starch is going to fill the stomach, making the you feel bloated and lazy. The body will waste energy digesting rather than running.
By contrast, a smoothie is largely liquid, ensuring proper hydration and also easy digestion. It is made up of whole foods with the carbs coming directly from whole fruits. A whole foods diet is always healthier than one made of processed pasta.
A pre-run smoothie should be light, but also provide energy to the runner. Pre-run smoothies should be especially designed to provide energy for multiple hours. A marathon can be an all day event, and the food the runner eats before the competition needs to keep energy levels high throughout the whole run.
Post-Run Smoothies
A post-run smoothie can be just as important as a pre-run smoothie. A long distance run can exhaust even the best marathon runner. What the runner eats after a long day on the pavement is key to a healthy recovery. It is especially important during multi-day races where the runner must wake up the next morning and do it all over again.
A post-run smoothie is different from the food a runner snacks on during a race. During a race the runner wants an immediate energy boost, and this usually comes in the form of a bar or gel that is packed with fast acting sugars. These sugars rapidly enter the bloodstream and provide a boost of energy.
After the run is over, there is no longer a need for an immediate energy boost. Instead a post-run smoothie should be a balance of bringing the runner's energy levels back up to a normal state along with providing nutrients that the runner's body can use during the recovery period. A recovery period can last multiple days, but is especially important immediately after the run.
A pre-run smoothie should be tailored to provide consistent energy for multiple hours. A post-run smoothie should be tailored to provide nutrition needed to recover from the run.
My Favorite Pre-Run Smoothies
These are great tasting smoothie recipes that will provide a consistent level of energy for multiple hours without leaving you feeling bloated. I make sure to drink one of these smoothies before a long grueling run, especially if I am worried about bonking along the way.
A pre-run smoothie should balance fats and carbs. Carbs are important, especially right before you start a run, because they will quickly give you an energy boost. Fats are digested slower and will provide your body with energy over a longer period. When doing a long distance run you want to drink a smoothie that will start you off at a high energy level, but one that will also keep your energy up for as long as possible.
Coffee Smoothie For Endurance Athletes – I love coffee flavored things, including chocolate, ice cream, and smoothies. This smoothie has a great coffee flavor. Along with a great flavor it's packed with long lasting casein protein, caffeine, and peanut butter. This smoothie is specifically designed to keep you alert and energized for as long as possible. This is a great smoothie to drink if you know you will be having a long day and starting that day early. If you are running a long race that starts in the early morning, this is going to be a great smoothie to drink.
Casein Protein Smoothie Recipe – As mentioned above, casein is a type of protein that is slowly digested by your body. Whey protein tends to be absorbed rapidly, and is great post-workout. But if you want to continue feeding your muscles with a slow absorbing protein, then casein is what you need.
Along with casein, this protein smoothie is designed to provide a good amount of caloric energy, from a well rounded group of sources. At the same time this smoothie is intended to be light enough that you can running as soon as you are done drinking it.
Quick Breakfast Smoothie Recipe – Some runners prefer to have almost nothing in their stomach when starting their run. They usually eat a tiny amount, and then continue to snack throughout their run. If you are worried that other smoothie recipes will leave you too bloated to run at your optimum ability, give this super simple smoothie recipe a try. It's three basic ingredients thrown into a blender. The end result is a great tasting yogurt smoothie that should help keep you on your feet until you get to your first snack.
The Best Post-Run Smoothie Recipes
After a run, I want a smoothie that will get energy into my body as quickly as possible. This means lots of carbohydrates, as these are rapidly absorbed and bring up my blood sugar levels, giving me an energy boost. For protein, I also want a quick absorbing protein, like whey protein. Basically, after a run you want the food you consume to act fast and help the recovery period start as soon as possible.
1000 Calorie, Banana and Date Protein Smoothie – This smoothie recipe is fantastic after the most grueling runs. If you just finished a marathon and need a shot of energy, this is the smoothie you should be drinking. It's going to give you blood sugar levels a quick jump. The protein will help your muscles recover from the damage they have taken. Finally, the coconut water is a good source of electrolytes.
Post Workout Watermelon Smoothie Recipe – If on the other hand you are looking for a smoothie recipe which is low on calories, this is a great choice. If you don't like to consume a lot of calories after a run, or are trying to lose weight, this is a great smoothie because it only have a little over 200 calories. This recipe uses those calories as effectively as possible. There is 25 grams of protein in this smoothie. Along with the protein, watermelon is a fruit that is high on the glucose index, meaning that the energy from watermelon will boost your blood sugar, giving you more energy, quicker than other fruits.
Peanut Butter Yogurt Shake Recipe – Here is a middle of the road smoothie recipe. It's got over 400 calories, so it will fill you up, without making you feel too bloated. It's well balanced, including a good amount of protein, fats, and carbs. It's also relatively low in sugar, so if you are looking for a post-run smoothie that isn't too sweet, this is a great option.
Long distance running takes a lot out of you. To stay in your best form and to recover as soon as possible you need to ensure that you have a proper diet and are getting enough sleep. These runner smoothies should be a great addition to your running diet.